Bellingham Marine – Unifloat Marine Visualizations
In 2015/2016 I had the chance to help Bellingham Marine create a set of informative visualizations for their Unifloat Marina – a next generation concrete dock system.
Using traditional photography was not really an option due to the size of the elements combined with the fact that they were looking for visuals that would show the internal part of the Marina and how they fitted together.
By using the CAD-files that Bellingham Marine already had, I was able to use KeyShot and Photoshop to create the visuals that they were looking for. Having the huge Marina elements as 3D data made it fast to explore a wide range of camera angles, material looks and light settings. Also, it provided the possibility to painlessly create exploded views, several cut-outs and transparent overlays, effectively showing the construction of the Marina.
"We interviewed a number of designers to help us with our project before selecting Esben. We couldn't be happier with our decision and would highly recommend Esben to anyone. He is extremely talented in the field, attentive to detail, professional and a pleasure to work with." – Roxie Comstock, Manager of Business Enhancement, Bellingham MARINE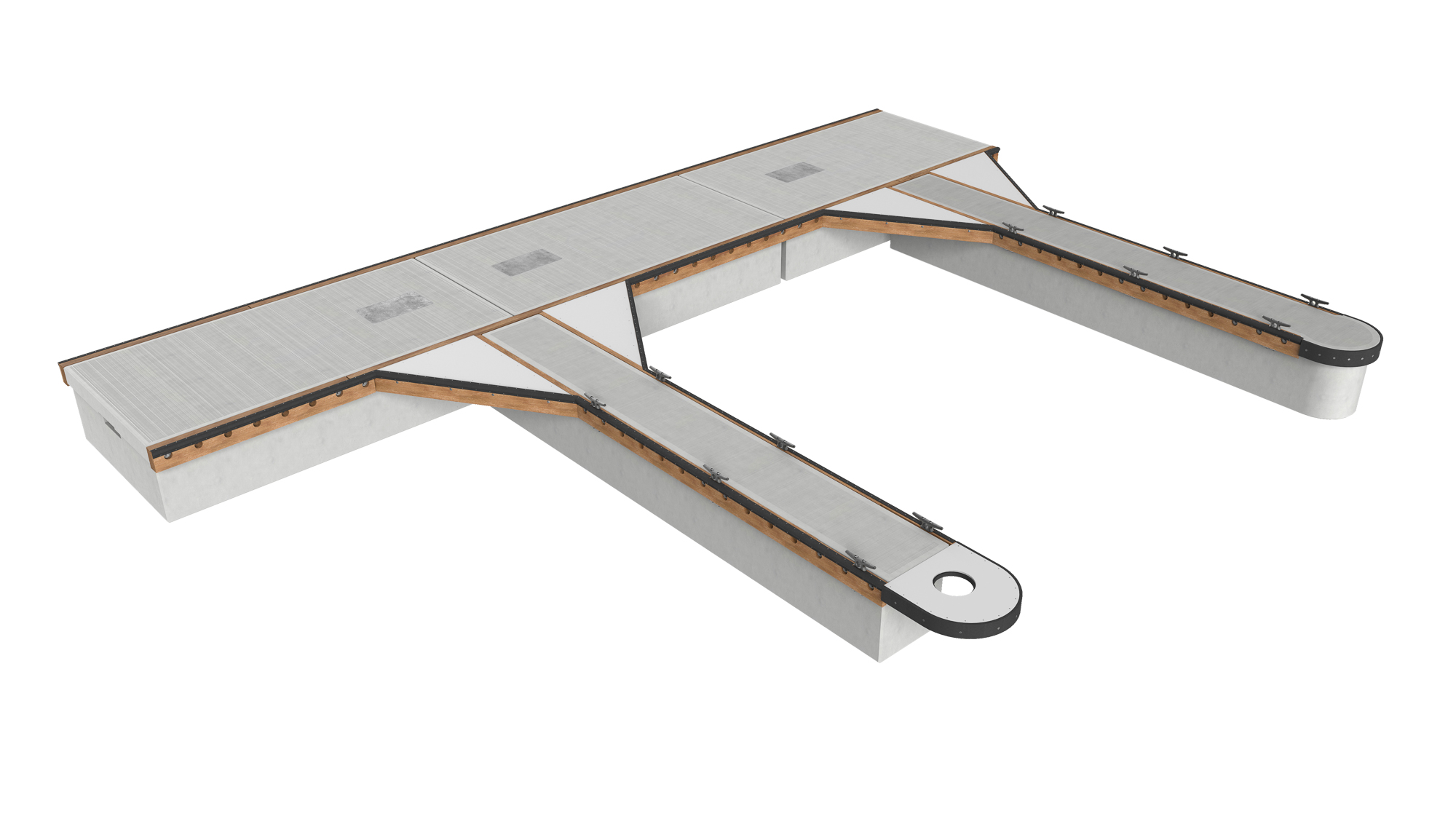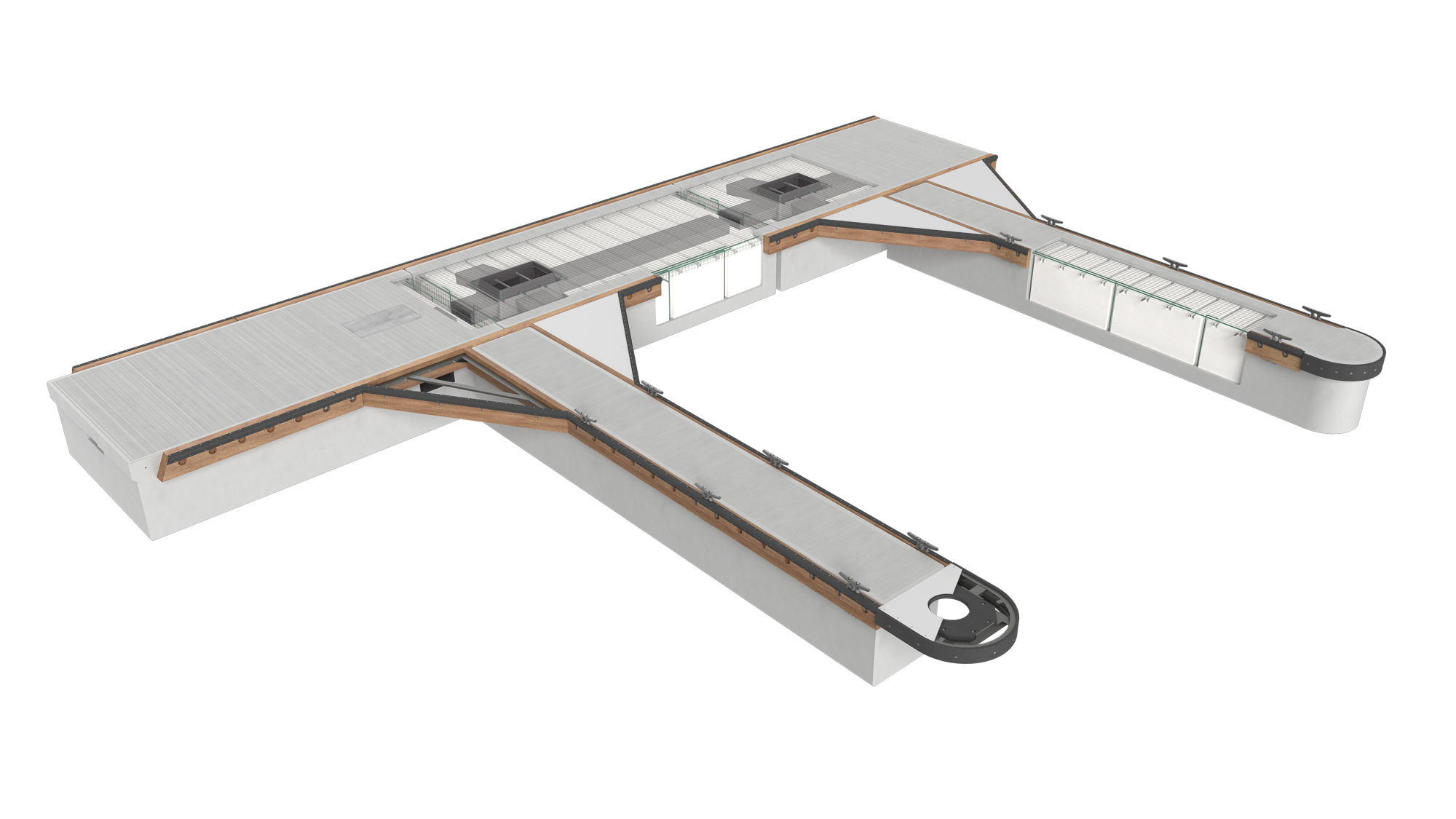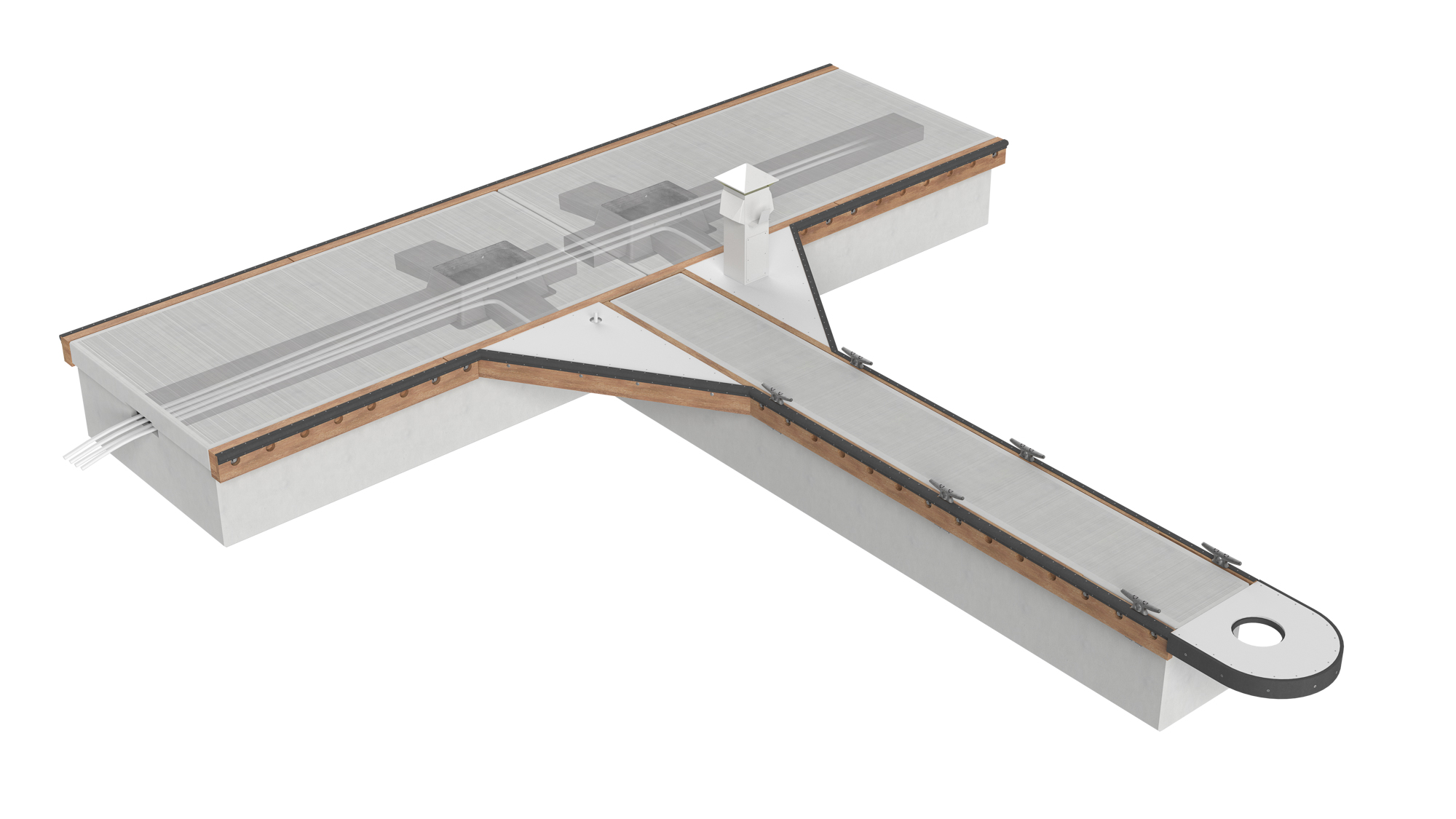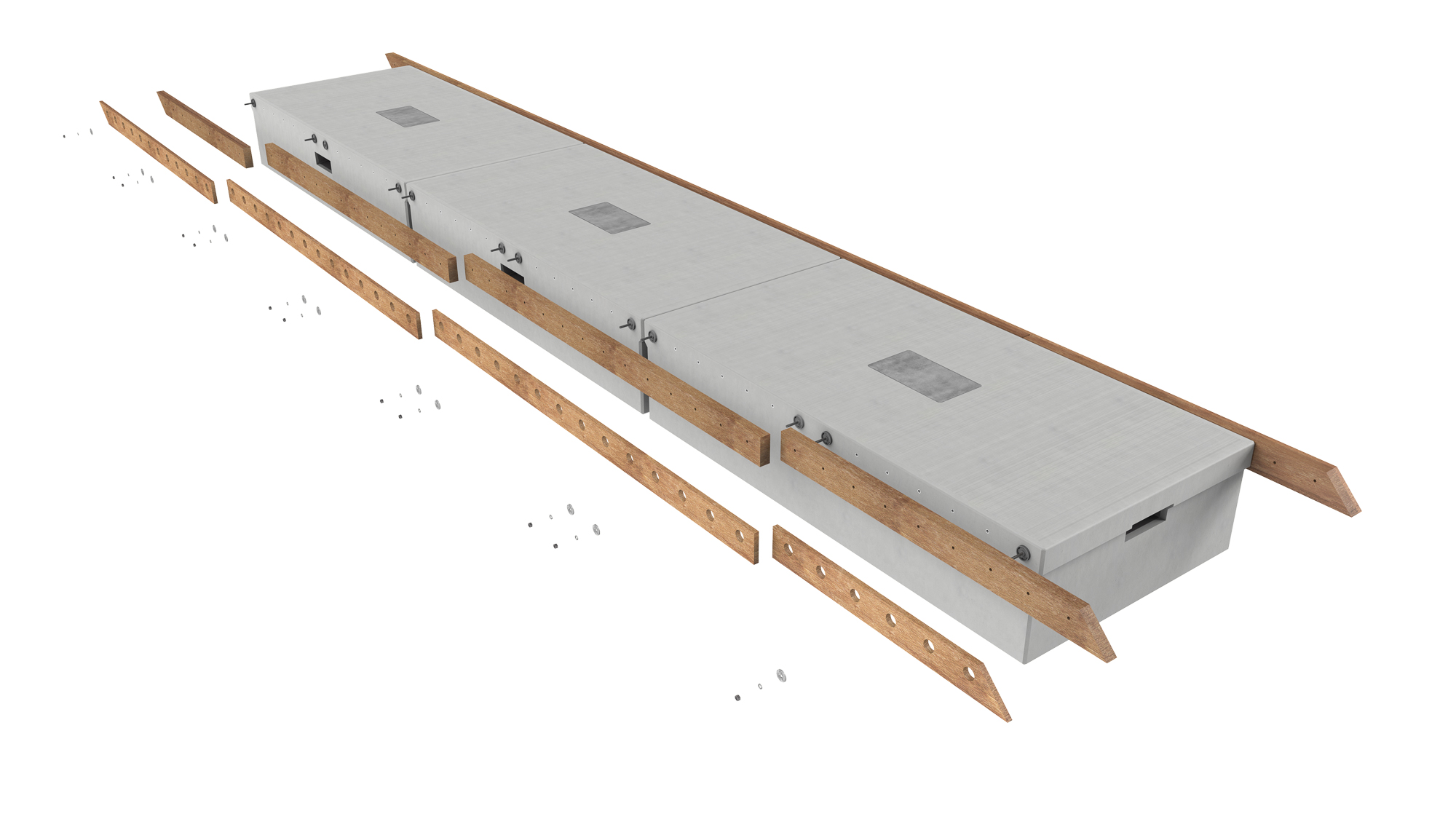 (Drag the slider)