Ducati 1100DS Engine Visualization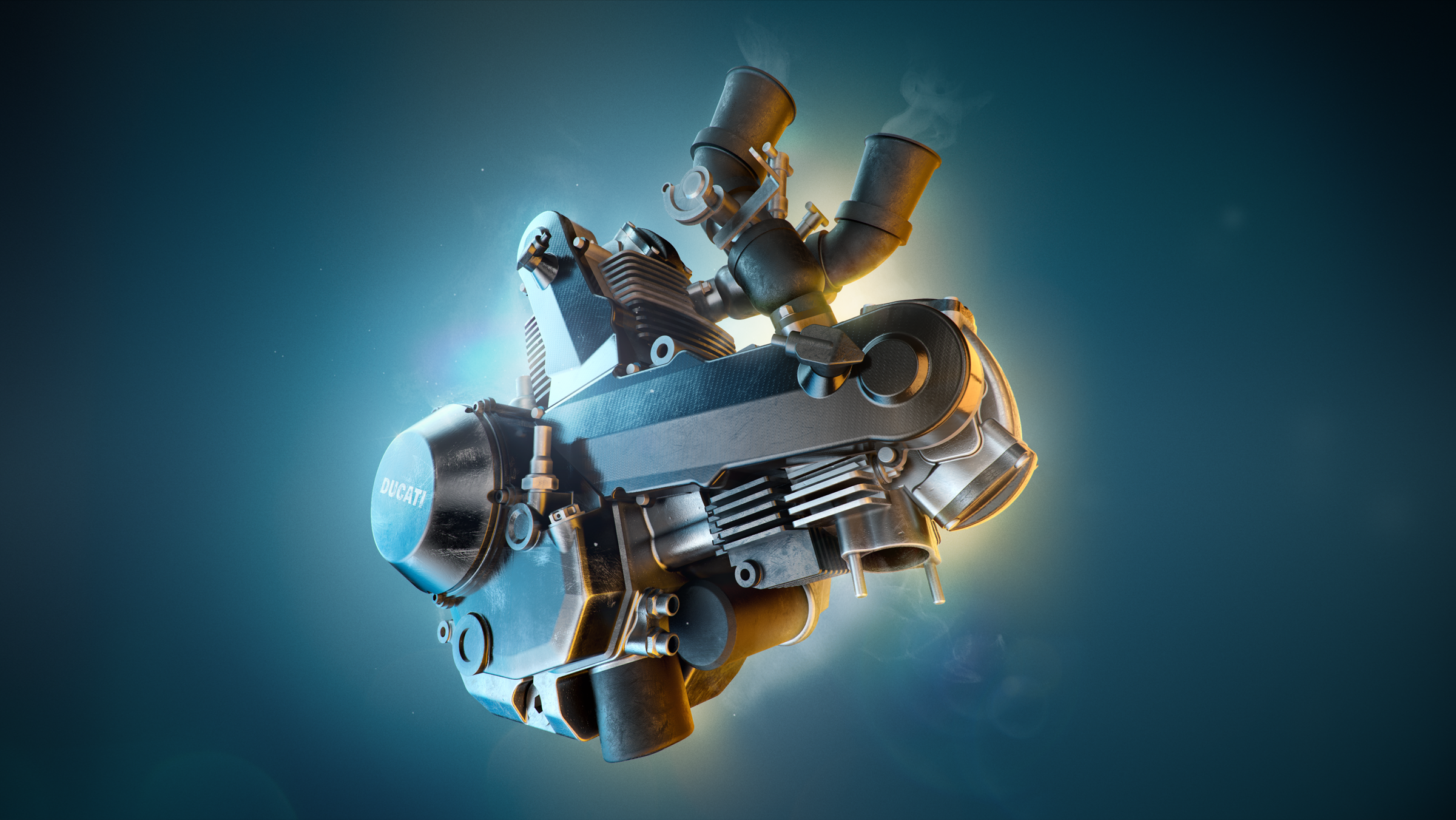 My vision for this piece of work was to create a rendering that would show off some of my favorite features that comes with KeyShot 6. To me, the addition of the material graph and the included possibilities of being able to mix multiple bump maps, mix color maps, add roughness maps, layer materials and adding a material to labels is what really makes KeyShot 6 valuable.
I figured that an engine would be a suitable model to create some interesting materials utilizing the new features. I browsed through GrabCad and found a great model of a Ducati 1100DS Engine created by Kim Kronslev: https://grabcad.com/library/ducati-1100-ds-engine
From here I brought the model into KeyShot and experimented with materials and lighting in an iterative process until I was satisfied with the look. I brought the final rendering into photoshop and did some post processing including creating the background, bringing out details, color corrections and effects like steam, bloom and flares.


GIF showing the different layers of post processing being added: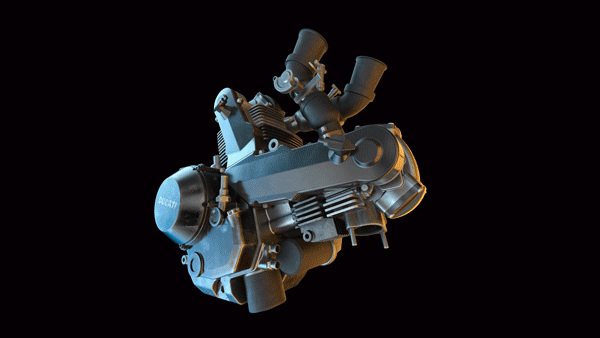 To really bring out the roughness and bump details in the materials, I developed a custom HDRI-environment using the HDRI-editor inside KeyShot. Besides bringing out details, the goal was to create a stylistic and exciting look with highly saturated blue and yellow lighting coming from the sides: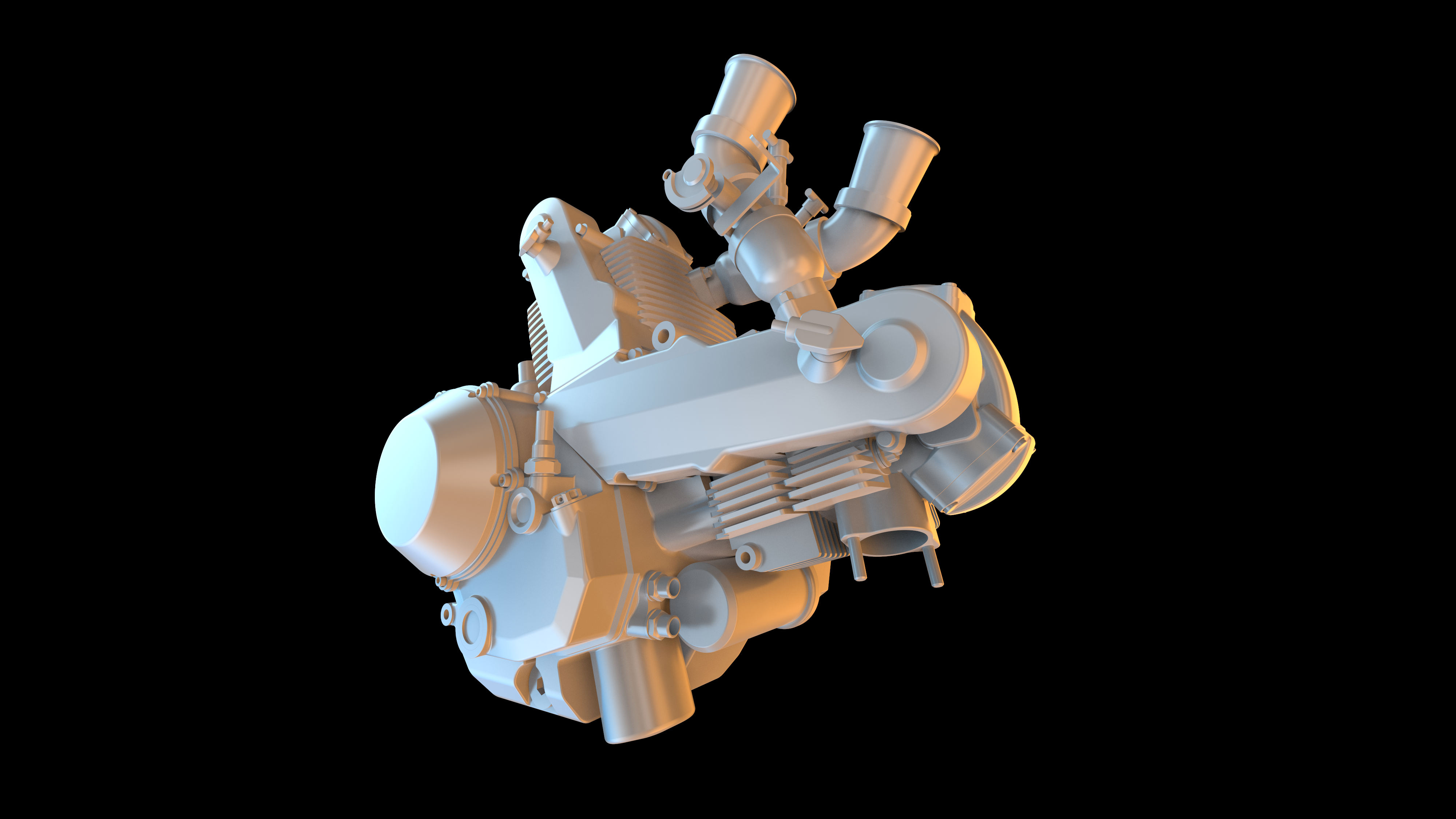 When creating a rendering, I often work in iterations. Here's the iterations and notes that I went through before I ended up with the final result: